We remember so that we will not forget.
We intentionally resist forgetting because it is in forgetting that we endanger ourselves and others by divorcing perspective from our present and future decisions.
Then, we blame some leader or party for injustices which we, ourselves, allowed, applauded, or tolerated as necessary evils.
This is ...
Not New ...
So, what is it in us that drives us to exalt ourselves and our kind over others, to draw these artificial lines, to define ourselves by who we hate and exclude?
Certainly sin (literally and specifically, in Greek,  "missing the mark" as in archery), but more. Sometimes, we don't even aim at the mark.
Sometimes we aim at nothing, but shoot from our biased hips.
If there is anything worse than sin that perpetuates sin, it is this thread of generational, corporate ignorance and malice that runs through our history. It is the whole package of implicit and explicit bias that propagates racial, religious, and nationalistic injustice.
It is injustice that breeds suffering among those we are commissioned to love and for who we are called to advocate.
Last year, this posting appeared on Facebook:
"Today is (Yesterday was) Japanese American Internment Remembrance Day. On this day in 1942, President Franklin Delano Roosevelt issued Executive Order 9066 which authorized the federal government to incarcerate thousands of Japanese Americans. More than 110,000 American citizens and immigrants of Japanese ancestry were forced to leave behind their homes, businesses, and ways of life. Today let's remember internment survivors and all the communities that continue to have their civil liberties violated today. -DW  #DayofRemembrance "
Perhaps we will find it more comfortable to forget. It gives us plausible deniability. It affords us the luxury or our own limited pragmatism. It rescues us from potential guilt and disgust. I allows us to hide behind the presumed wisdom of our leaders, our penchant for "law and order," and our blindness to the plight of people who are not like us and do not have our perspective nor experiences ... as we do not have theirs.
Apply as you will and as you may, but do not forget.
Intentionally, remember.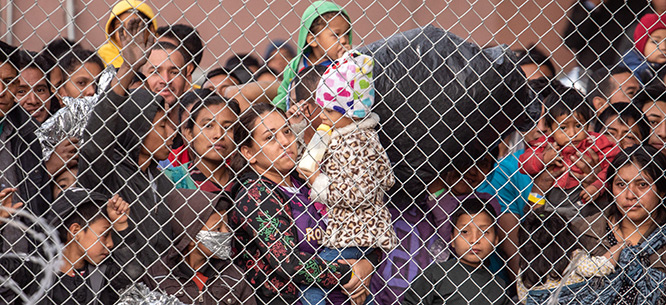 Here is a video compiled by a high school student.
-----------------------------
Stay in Touch: My LinkTree
Coaching/Mentoring : Schedule time with me
For coaching and mentoring, the first consultation is complimentary.
-----------------------------